Mastercard Debit Cards
Mastercards for all your needs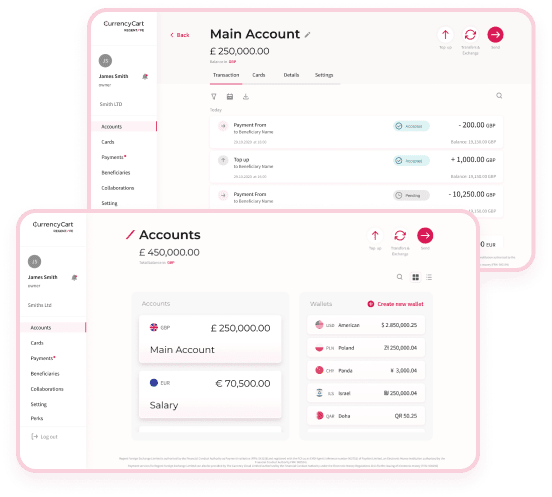 GBP and EUR Debit Cards linked to your Collect and Pay Account
Mastercard Debit for your company and staff expense management
Multiple ledgers with cards can be enabled to separate cost centres
Managing card limits and transaction reporting is simple and quick
Single or multiple cards for your ledgers
Manage limits and spend
Real-time reporting
Unique Local and IBAN accounts in your company name in 38 currencies
Convert and Pay in 38 currencies and almost 300 currency pairs enabled
Local payments in UK, Europe, USA, Canada, Australia, Singapore HK, and more
Payments via SWIFT to 200 countries in 38 currencies for a low fee
Mastercard Debit card and virtual debit card for your other payment needs
Bulk payments via File Upload or an API integration
Access all your companies in one platform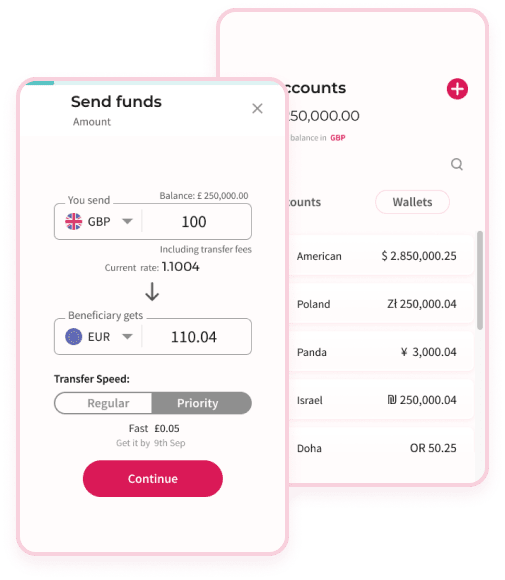 Can you issue Mastercard Debit to any customer?
We can issue the Debit card to all our UK and EU based clients. Clients based in other countries can use all our other great products.
What currencies are available on your Mastercard?
EUR and GBP Mastercard Debit are available.
Are your cards multicurrency?
We can issue cards in EUR and GBP for all your employees but they are not multicurrency.