Payments in 38 currencies
Reduce costs of local and SWIFT international payments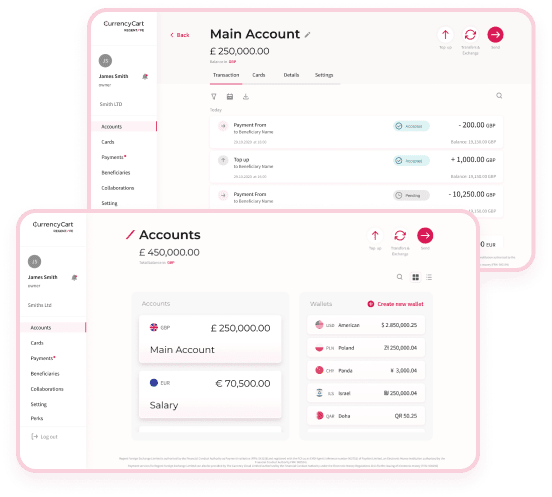 Local currency payments
Businesses that are importing are paying overseas suppliers every day. E-commerce businesses working through online marketplaces. Marine and aircraft fleet management companies paying crews and expenses. And many more use cases.
Cost-effective payments to over 35 countries
Local payments in UK, Europe, USA, Canada, Australia, Singapore HK, and more
International payments
Payments via SWIFT to 200 countries in 38 currencies at for a low fee
Online international payments in 38 currencies
Almost 300 currency pairs enabled for conversion
Save time and money with our competitive Convert & Pay rate
Bulk payments via File Upload or API integrations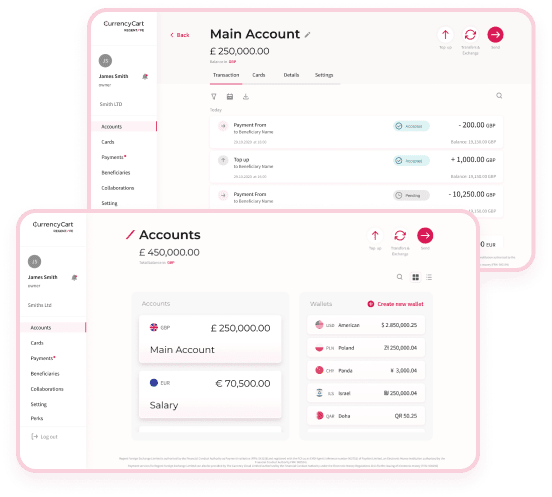 Unique accounts in your company name in 38 currencies
Convert incoming and outgoing currency at competitive rates
Manage currency risk by locking in exchange rates for up to 12 months
Mastercard Debit card and virtual debit card for your other payment needs
Bulk payments via File Upload or an API integration
Access all your companies in one platform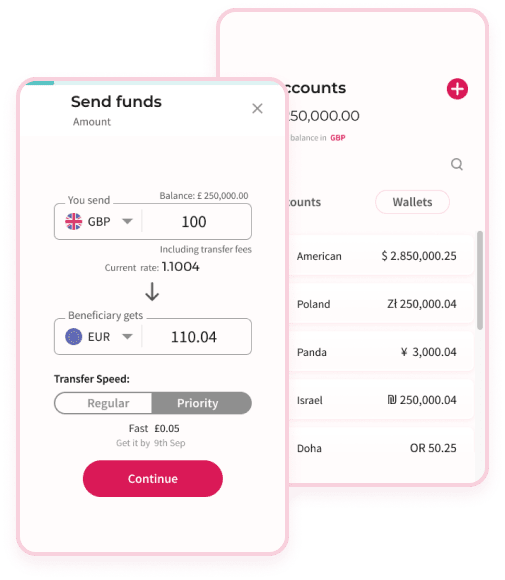 Can I make international SWIFT payments as Shared charges and All Charges OURS?
Yes, we can facilitate Shared and All Charges OURS payments in some currencies.
Which countries does Regent FE support Local Payments in?
Countries with local payment in domestic currency:
EU:
Austria, Belgium, Cyprus, Czech Republic, Denmark, Estonia, Finland, France, Germany, Greece, Hungary, Ireland, Italy, Latvia, Lithuania, Luxembourg, Malta, Netherlands, Norway, Poland, Portugal, Slovakia, Slovenia, Spain, Sweden, United Kingdom
World:
Andorra, Australia, Canada, Hong Kong, India, Indonesia, Malaysia, Monaco, Philippines, San Marino, Singapore, United States
Can I make bulk payments or use your API?
Regent FE is offering accounts and payments via API and bulk file. Please apply online and mention API/Bulk upload in your business requirements section. One of our solutions managers will be in touch to discuss your needs right away.