Pricing
Regent FE is servicing a global customer base from its offices in the UK and EU.
There are 4 packages, all offering great benefits.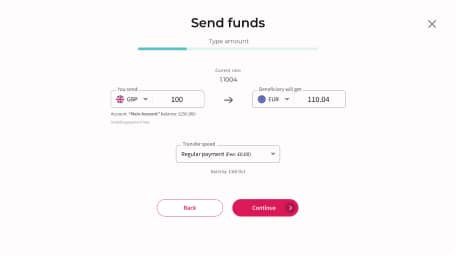 GBP, EUR and USD Local accounts
38 currency IBANs for collections and payments
Wholesale currency exchange
Great payment rates

Mastercard Debit Card for eligible customers

And more... From £0 per month
Starter Business Pricing
£0
Account
IBANs in 38 currencies
FREE
Mastercard Debit cards
GBP and EUR Mastercard Debit
1 Free
Payments
Local payments in EUR and GBP
£0.2
Other currency Local payments
NOK, DKK, SEK, PLN, AUD
£1.00
SGD, MXN, HUF, CZK, CAD, INR, IDR, MYR
£1.70
Priority - SWIFT Payments
£7.00
Priority - SWIFT Incoming
£7.00
SWIFT All Charges Ours
£30.00
Foreign exchange
Same day and Forward contracts.
Mark up from interbank exchange rate
0.5%